Hull UTM
HULL ULTRASONIC THICKNESS GAUGING (UTG)
Hull Thickness measurements are fundamental to your ship's compliance with structural periodical survey requirements. We provide UTM on Ship's Hull Structures during Ballast Voyage using Riding Crews, Discharge Turnarounds, Alongside Repair Quays in ports and Dry Docks on all types of ships including rafting and Rope access.
Megatech Testing & Inspection is one of the Leading Ultrasonic Thickness Measurement Company in singapore and providing Hull Inspection services globally.
Our Team is professionally equipped to carry our thickness surveys on all kinds of ships such as bulk carriers, general Cargos, containers, Oil tankers, LPG Carriers, LNG Vessels, Chemical Tankers, Oil Rigs, FPSO Vessels and Drill Ships.
We are able to provide CAP, CAS, Special Survey, Intermediate Survey / Annual Survey & Close up Surveys.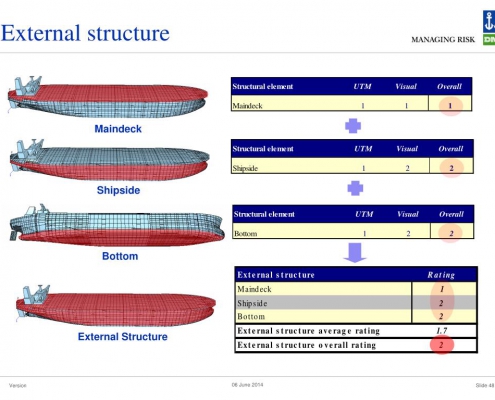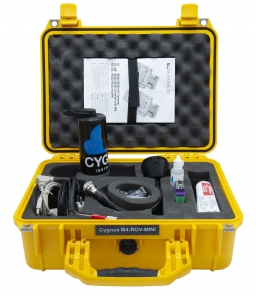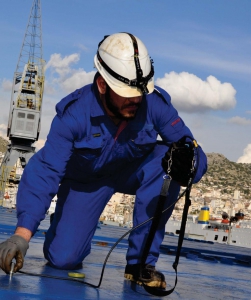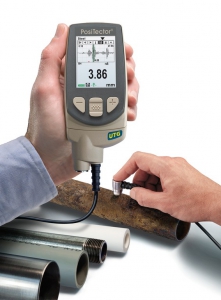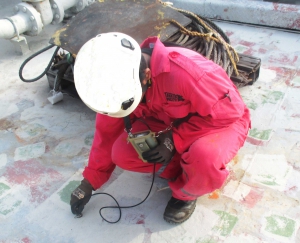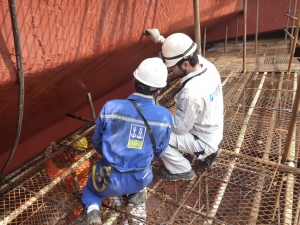 Bottom Pit Survey
BOTTOM PIT SURVEY
Pitting shall occur mostly in Oil Storage Tanks which contains contamination that corrodes the tanks bottom. Inspection shall be carry out by checking pitting corrosion in each bay, mapping the extent and individual pits, measuring the depth of pits by a depth of pits by a depth gauge / Ultrasonic gauging.
VOYAGE INSPECTION
We are able to supply Inspectors to follow the vessel on voyage and carry out inspection on board. This will help the ship Owners save up time and cost. Repair plan and steel weight estimation shall be worked out and submitted to the Ship Owners to plan their budget and vessel repair schedule during dry-docking.
Visual examination and U.T.M gauging of ballast tanks carried out during ballast voyage by the following ways:
Ballast Voyage using Riding Crews
Voyage using Rafting
Alongside Repair Quays in Ports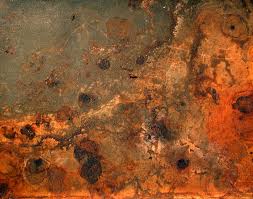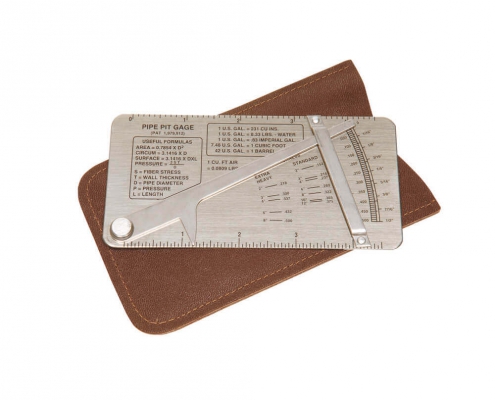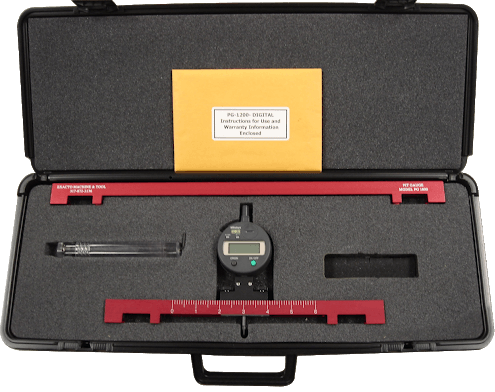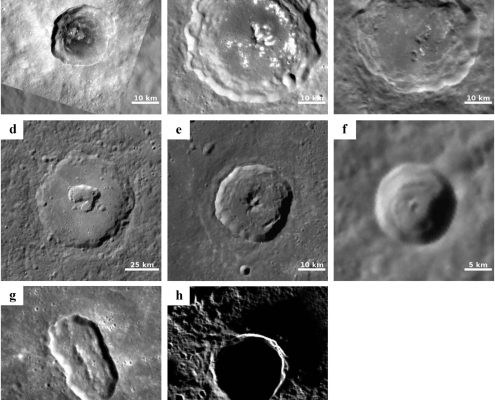 Hull Visual Inspection
HULL VISUAL INSPECTION & PHOTOGRAPH PRESENTATION
Hull structure visual inspection is carry out to determine the defective area that are required to be renew and the overall condition of the vessel. The inspectors shall assist the Superintendent in looking out for hull structural defects like Fracture, Crack, Buckling, Serious wastage based on thickness measurement, photography and Steel Weight Estimation Plan shall be submitted to the Ship Owners.
Inspection summary of hull structures including piping in way of tanks, outfitting, anodes condition and coating condition will be submitted to the Ship Owners daily upon completion of the tank inspection.
Corrosive areas are mapped out and graded like Heavy corrosion, Patch corrosion, scattered corrosion, Light corrosion, Edge corrosion, heavy scaling etc., The remaining thickness of these steel plates shall be determined by ultrasonic Thickness Measurement in order to find out the actual condition of the steel. Renewal plan on hull structure defects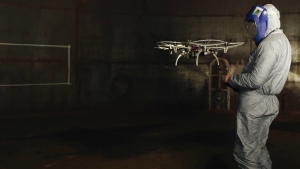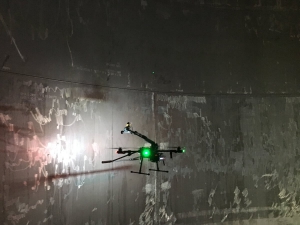 Hatch Cover Leak Testing
HATCH COVER LEAK TESTING
Cygnus Hatch Sure is an ultrasonic leak detector able to perform a quick and effective evaluation of cargo hold hatch covers and door seals to determine water leaks and weather tightness.
The system consists of a battery powered transmitter containing 19 ultrasound emitters (40 kHz). The emitters are arranged to produce an omni-directional sound field, uniformly distributed throughout the cargo hold.
The receiver part of the system displays the sound energy level that passes through gaps in the enclosed cargo hold to enable the location of leaks to be quickly and accurately identified.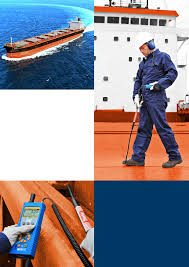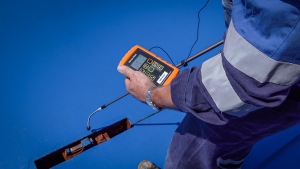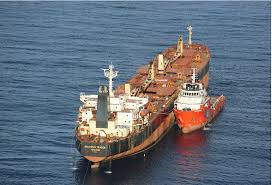 Anode Inspection
ANODE INSPECTION & REPLACEMENT
Anodes keep your valuable parts of your vessel from corroding. Extensive growth or worn out anodes don't provide the protection for your metal parts and those essential parts can start corroding. Regular checks and timely replacement of your anodes will keep your vessel in good shape. We will work with you to determine when and how often your anodes will need to be replaced to provide you with the most cost effective protection to your vessel.
Cathodic protection systems protect a wide range of metallic structures in various environments. Common applications are: steel water or fuel pipelines and steel storage tanks; ship and boat hulls; offshore oil platform and onshore oil well casings; offshore wind farm foundations and metal reinforcement bars in concrete buildings and structures. Another common application is in galvanized steel, in which a sacrificial coating of zinc on steel parts protects them from rust. Cathodic protection can, in some cases, prevent stress corrosion cracking.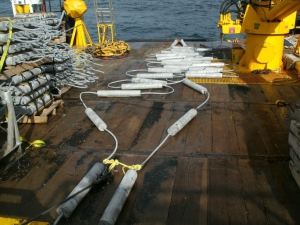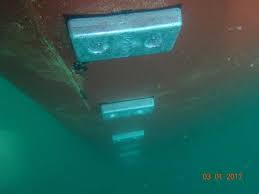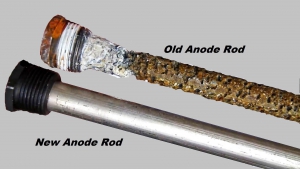 Marine Piping UT Gauging
MARINE / TOP SIDE THICKNESS MEASUREMENT
Ultrasonic thickness gauging on Marine & Top Side piping components which has to be done onboard of the FPSO Vessels according to Client Requirement and Class Rquirement.
A-Star Testing & Inspection has procedure which also covers the reporting requirements of UTM measurement that apply to Marine and top side piping components.
In addition to the piping inspection scope we are capable of doing the following inspection and shall be followed separate procedure,
a) Internal visual inspection
b) Inspection on GRE pipes
c) External visual inspection excluding thickness gauging area
d) CUI inspection
e) Vibrating inspection
f) Supplemental inspection
TRACK RECORDS
FPSO NGOMA / FPSO OKHA / FPSO SHELL STONES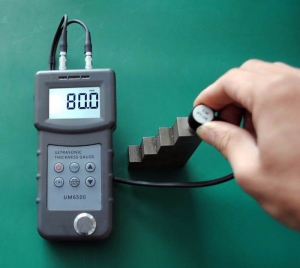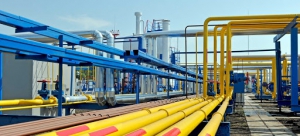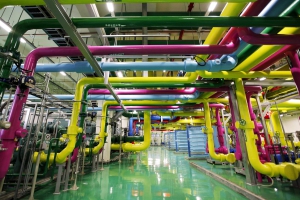 Holiday Testing
HOLIDAY TESTING
Holiday test or a Continuity test is one of the non destructive test method applied on protective coatings to detect unacceptable discontinuities such as pinholes and voids. The test involves checking of an electric circuit to see if current flows to complete the electrical circuit.
Portable holiday detectors are designed for various pipeline, plant, and other surface applications where the inspection surface remains stationary and the detector is moved over the inspection surface. High voltage detectors are used for thicker surface coatings, such as those used on pipelines and other industrial applications. Low voltage, wet sponge detectors are used for thin film applications.
PAINT/ COATING THICKNESS MEASUREMENT
Dry Film Thickness is a critical measurement in the coating application process. It provides vital information as to the expected life of the substrate, the product's fitness for purpose, its appearance and ensures compliance with a host of International Standards.
TRACK RECORDS
EMAS FPSO / SEMB CORP COGEN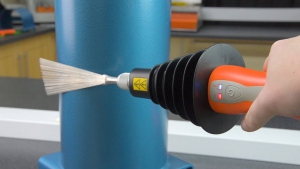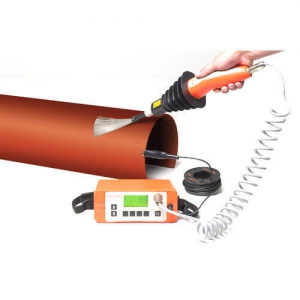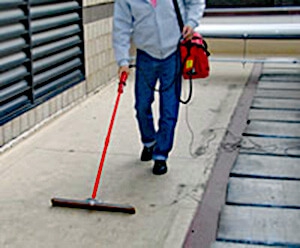 3D Laser Scanning
3D LASER SCANNING & SURVEYING
With our customisable and innovative solutions coupled with our driven and dynamic team, A-Star Testing & Inspection (S) Pte Ltd provides the best solution for highly precise measurements in highly complicated environments. Our extensive experience and skills in 3D Laser Scanning have allowed us to offer comprehensive solutions to a wide range of industries. By value-adding through accurate measurements, these information provides critical insights for professionals from a wide range of expertise.
Benefits of 3D Laser Scanning:
Highly accurate information to our engineers, designers, architects and contractors,
Saves both time and money by eliminating the need for costly return visits and minimise the need for construction reworks.
Complete 3D model can be made of the existing conditions in the building with just a few scans
Used for detailed measurements of landscapes, structures and their furnishings and arrangements as well as installations,
Used to survey hard-to-reach areas, determine construction progress and historical preservation.
In shipbuilding, our 3D laser scanners are used to measure complex and extensive ship parts within limited time frames. With such technology, the entire ships or ship parts can be constructed with upmost detail and plans can be made accordingly. Since prefabrication level is high, alteration of parts and maintenance during the assembly phase can be significantly reduced.
Our team of specialized individuals have the capacity to harness the potential of the various scanning data outputs, enabling in-depth digital analysis and manipulation and ultimately, creating 3D models for an even more extensive range of applications. We acknowledge that every client is unique. Thus, at A-Star Testing & Inspection (S) Pte Ltd, we provide customised solutions for you to forge long-lasting relationships. We handle projects of all sizes. If you are unsure how 3D laser scanning can aid your next high definition scanning project or how it can make your course of work more efficient, please do not hesitate to contact us for a discussion.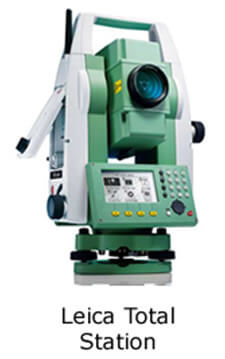 Hull Cleaning & Propeller Polishing
Hull Cleaning & Propeller Polishing
Underwater vessel maintenance and inspection services
SeaTec offers a truly unique 24/7 global network of dive stations and is to date the only supplier who offers fixed rates for more than 300 different locations. This includes pricing for propeller polishing, hull cleaning and all types of inspections, allowing in-water maintenance to be budgeted and planned for in detail.
Our suppliers are reviewed and audited on a regular basis by our global operations team who also harmonize the output quality of our global network. As an example, our reporting is linked to vessels' performance optimisation and standardized so that a service conducted in Asia will have the same report used as a service ordered in any another continent.
Based upon the information retrieved from past audits and reviews, SeaTec is an expert knowledge base for global underwater services and can advise on all aspects ranging from equipment to safety and from local in-water conditions to environmental regulations.
Propeller Polishing
The aim of polishing a propeller underwater is to reduce the surface roughness caused by the build-up of marine fouling. A smooth propeller surface is inhospitable to marine organisms and enhances the efficiency of the propeller, in turn optimising the vessel's performance.
Propeller polishing is either arranged based upon planned intervals or vessel performance but as a rule of thumb, intervals of six to 12 months (depending upon vessel size, trading activity and location) are standard and one of the most common and regular in-water activities conducted globally.
Hull Cleaning
Unlike propeller polishing, hull cleaning is usually difficult to plan for. This is because the paint system is often unpredictable and once fouling starts to build up it is near impossible to pin point. MEGATECH  advocates cleaning early when slime starts to form rather than when heavy growth such as barnacles start to build up.
A build up of marine fouling such as barnacles or tubeworm can cause turbulence, cavitation and noise, affecting the performance of sonars, speed logs and other hull mounted sensors.
Most of our clients therefore combine the vessel's performance data with regular in-water hull paint and fouling inspections which are often combined with a propeller polish. This allows information on paint performance to be gathered cost effectively and the decision to arrange for hull cleaning can be made based on accurate and up-to-date information.
In addition, MEGATECH helps clients make an educated decision on the best technology; cleaning with divers or ROV, brushes or contactless, closed circuit or open circuit.
MEGATECH s hull cleaning and propeller polishing service can result in a hugely positive impact on a vessel's hydrodynamic performance and fuel consumption.
Environmental Compliance and Regulations
MEGATECH can accurately advise on global fouling control compliance regulations. In many locations propeller polishing and hull cleaning are prohibited by local authorities due to the environmental impact these activities may have.
Closed circuit propeller polishing and hull cleaning is slowly reopening ports around the globe which have stopped polish and hull cleaning. SeaTec has partnerships in place with a range of high tech suppliers who offer closed circuit ROV hull cleaning. One such partnership is with Ecosubsea. In combination with SeaTec's closed circuit propeller polishing system, hull cleaning and propeller polishing can be carried out in the most strictly regulated ports.
Inspection and Condition Monitoring Services
MEGATECH  is approved by all leading classification societies to conduct underwater inspections and surveys. We can also enable dry dock extensions in lieu of dry dock surveys, damage assessments and hull paint/fouling inspection. We are approved by all major OEM paint suppliers to perform independent assessments and clean various paint systems.